USAF HONOR GUARD, HANSCOM AFB, 1963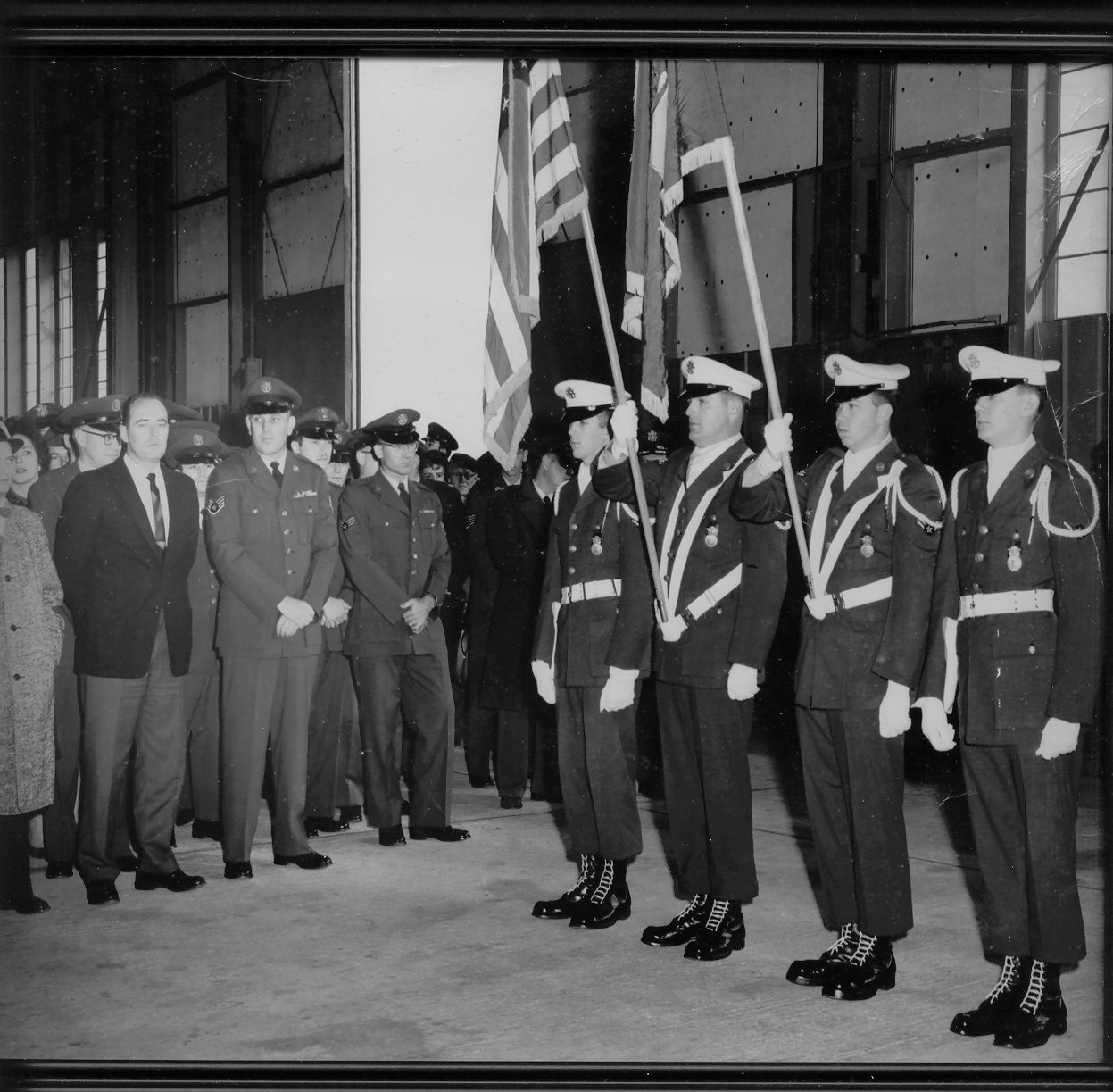 7232nd MMG, SOUDA BAY, CRETE
Air Police assigned were "Custodial Agents"-CA's
3245th AIR POLICE, HANSCOM AFB
Guess Who? circa 1966
7232nd MMG, Det. 0800, Souda Bay, Crete
SERE Training-Holloman AFB,N.M.-Oct. 2001
Do You Know Any Of These Troops???
SERE Photo Courtesy of Phil Key (front row second from left, OPFOR, SERE, Instructor-contact

pkey@comcast.com

)
San Antonio, circa 1963.
Did everybody go to Robinns studio in San Antone?
Sentry Dog Training-1966
Johnson Air Station, Japan PACAF
SENTRY DOG TRAINING---PICTURED LEFT TO RIGHT-A2C HOPKINS(KOREA),A2C MOONEYHAN(OKINAWA),A2C DAVIS(KOREA),A2C DECIBUS(KOREA),A2C MOORE(KOREA),A2C SMITH(OKINAWA),A1C LANGE(PHILIPPINES),SSGT. PACE(OKINAWA),A3C LAUGHTON(GUAM),A1C ELLENSON(KOREA),A2C BENGIN(GUAM),A2C GILKERSON(PHILIPPINES),A1C ENGERT(PHILIPPINES),A2C McCULLUM(PHILIPPINES),A2C TEFFT(GUAM)------PICTURE PROVIDED BY A1C ELLENSON(pictured 6th from the right), THANKS GLENN!!!
Entry Control, USAFSF, Afghanistan
Photo courtesy of the U.S.Air Force
786th SFS, Sembach, Germany
Photo courtesy of the U.S.Air Force
Air Police Photos: (1.)Honor Guard, (l-r)A3C Gerry Desjardins, Keene N.H.,SSgt. unknown, A2C Clyde Terrell, New Orleans, La.,A3C Ed Walsh, Charlestown, Ma.
(2.) Desk Duty, A1C Ed Walsh. (3.)Apprehension, Apprehender-A3C Ray Troxell, Morrisstown, N.J. Apprehendee, A3C Ed Walsh, Charlestown, Ma. (4.) Security Forces Prayer. (5.) Guess Who? (6.) Security Forces Creed pg.4(7.) "The Sentry's Sister", pg.2, an original poem by EPW. (1a.) Yours Truly, EPW, Robbins Studio, San Antonio.
Photo courtesy of the U.S. Air Force.
Defenders Of The Force-Est. 1947 USAF Police MP-AP-SP-SF, WE WILL DEFEND-CAVEAT AGGRESSOR
MORE USAF POLICE SQUADRON PATCHES (A)