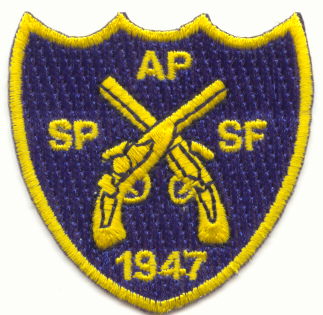 Last updated on 9/5/04.Please email me at epwal@msn.com if you are interested in trading for USAF APS,CDS,SPS,or SFS patches.Patches listed here are for TRADE ONLY not FOR SALE.
AIR POLICE PATCHES-(click on the Air Police Sq. for a picture)
66th APS, Laon AB, France USAFE
380th APS, Plattsburgh AFB, NY
839th APS, Sewart AFB, TN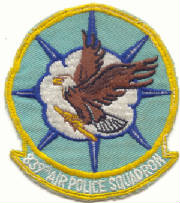 AP Insignia, Clark AB, PI (60's Repro)
COMBAT DEFENSE SQUADRONS-(coming soon)
SECURITY POLICE/SECURITY FORCE SQUADRONS
39th Security Police Flight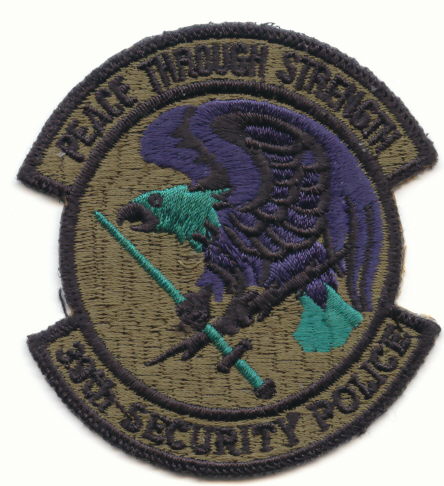 Incirlik AB, Turkey
513th Security Police Squadron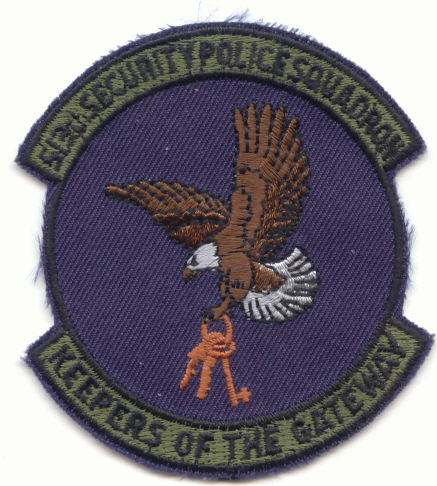 RAF Mildenhall, England
21st Security Police Squadron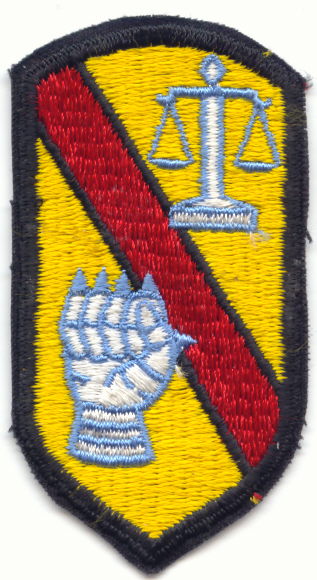 Elmendorf AFB, Alaska
384th ESFS (deployed '03)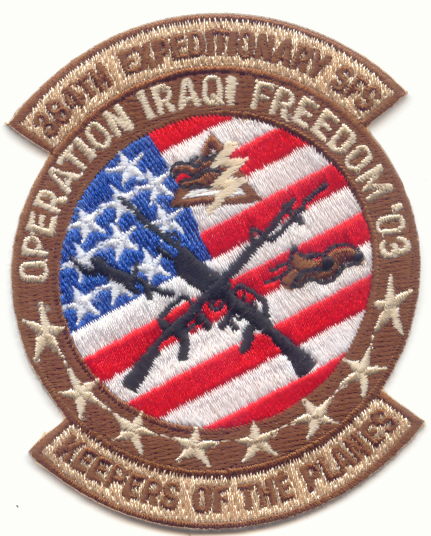 97th Security Police Squadron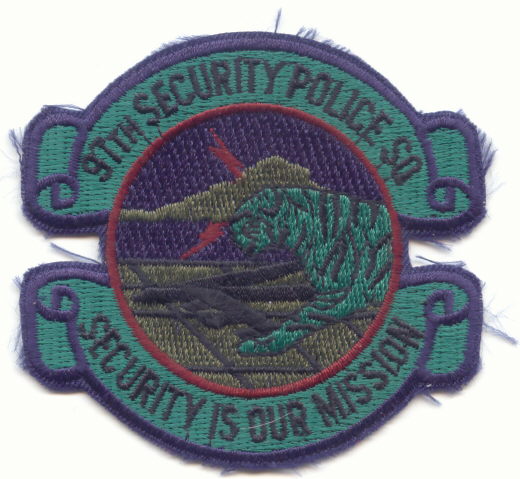 Blytheville AFB, Arkansas
341st Security Police Group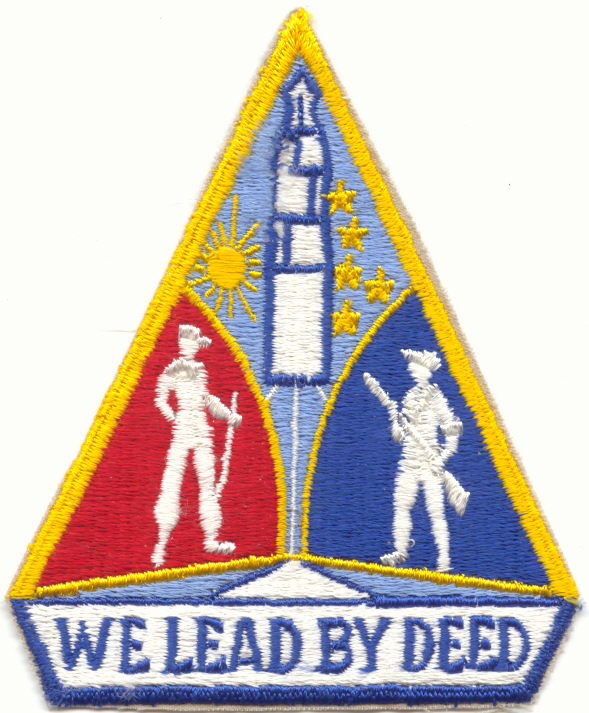 Malmstrom AFB, Montana
839th Missile Security Squadron-(SP)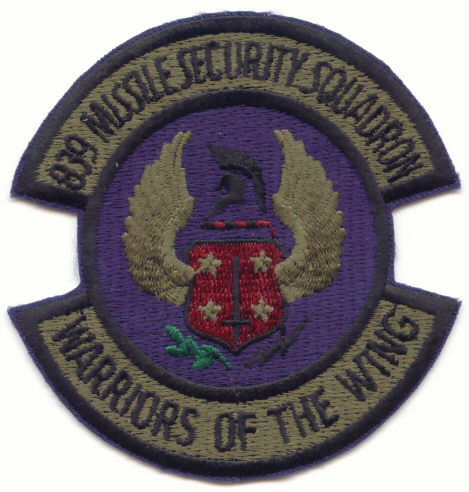 Malmstrom AFB, MT
23rd Security Police Squadron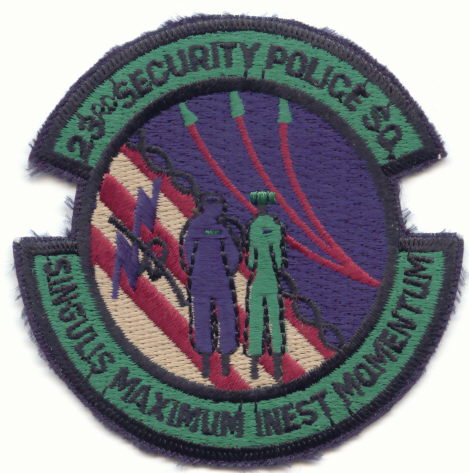 England AFB, LA
836th Security Police Squadron
Davis-Monthan AFB, AZ
101st Security Forces Squadron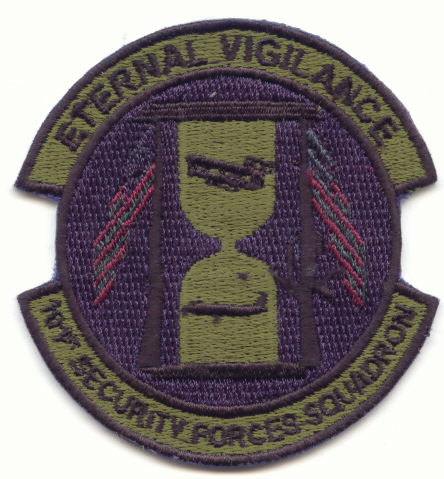 Barnes ANG, MA.
3902ND COMBAT DEFENSE SQUADRON (AP)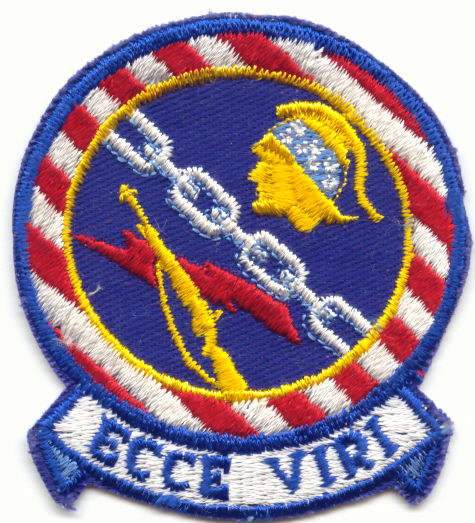 Offut AFB, Nebraska
Phoenix Raven Patch/Deployed USAFSF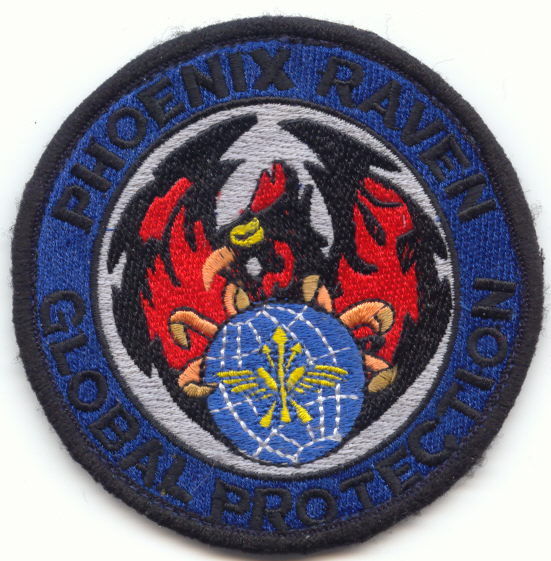 Global Protection for aircraft/aircrews
SP-Silver Flag Alpha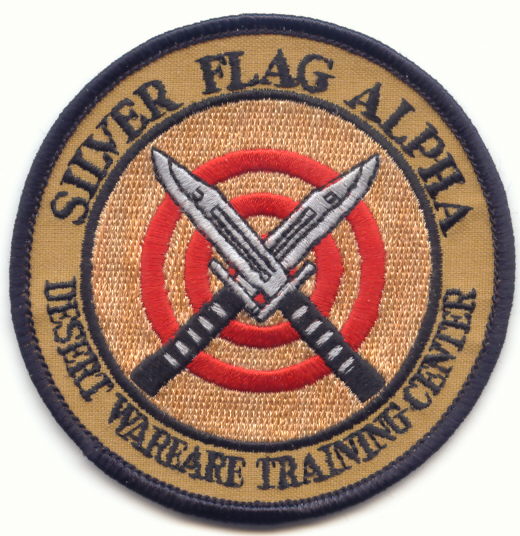 Desert Warfare Training Center, Nevada
182nd Combat Support Squadron-SP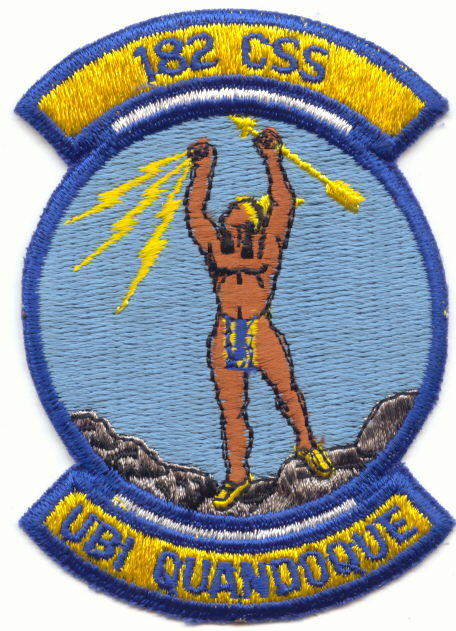 Peoria, Il ANG
4081st Combat Defense Squadron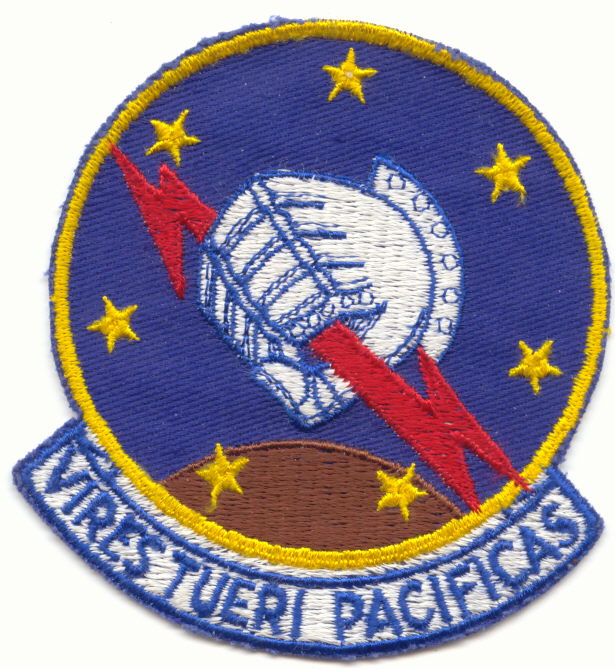 Ernest Harmon AFB, SAC
55 Years "DEFENDING THE FORCE"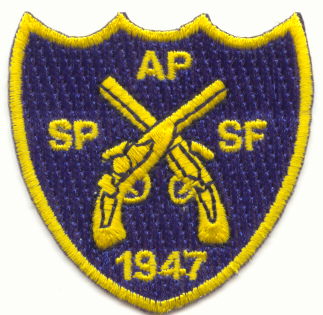 2"iron-on, cap or shirt patch.
57th Security Police Squadron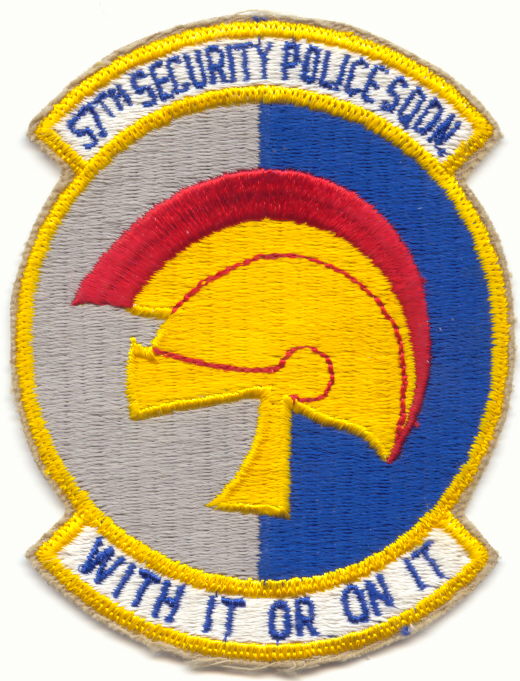 Nellis AFB, Nevada
3245th ABW-Air Police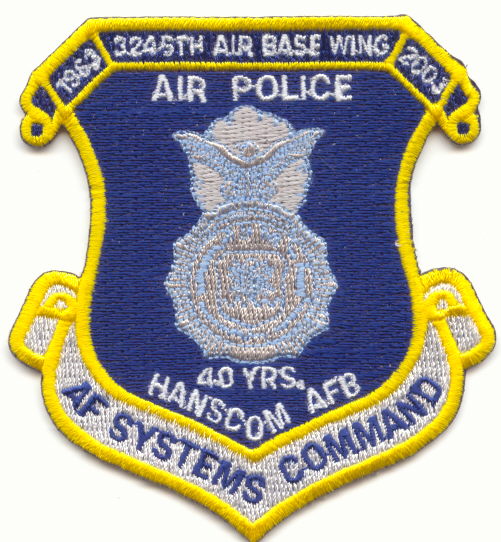 Hanscom Field, MA
81st Security Police Squadron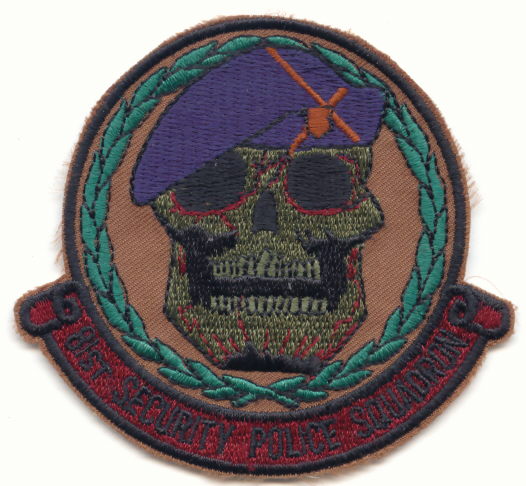 RAF Bentwaters, England USAFE
86TH SPS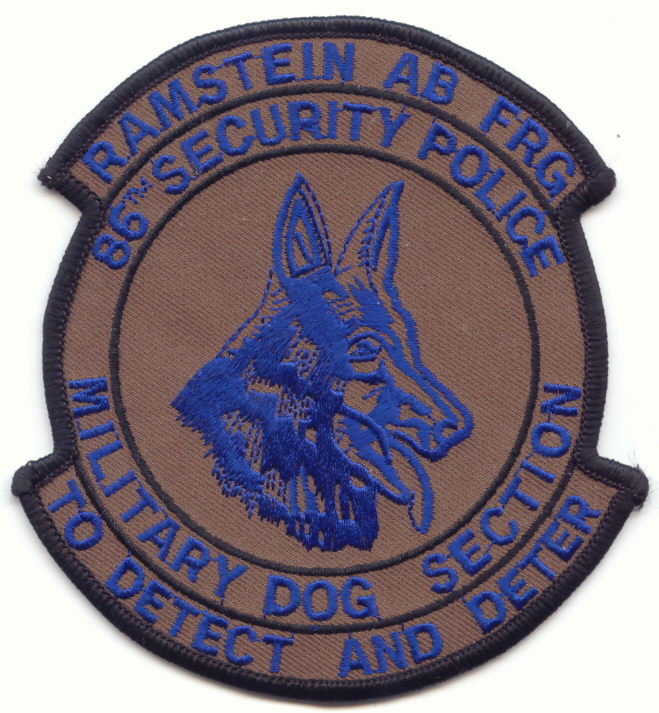 Ramstein AB, Germany USAFE
PATRICK AFB,FL-SECURITY POLICE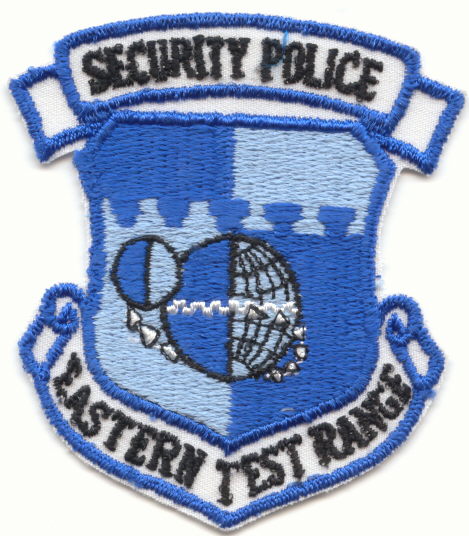 8th Security Police Squadron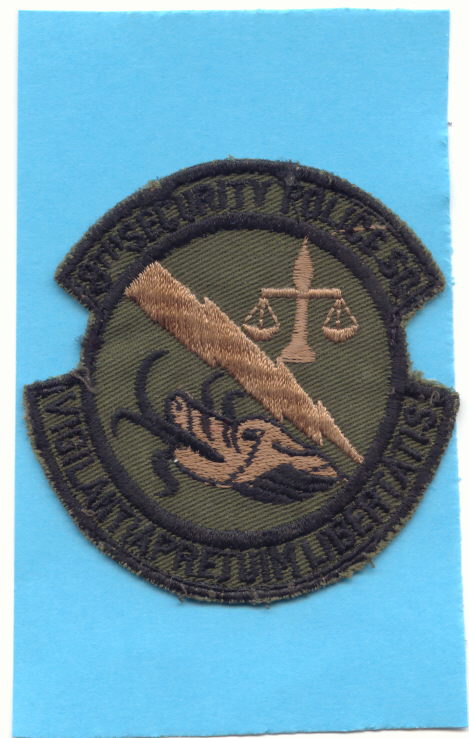 Kunsan AB, Korea PACAF
551st Security Police Squadron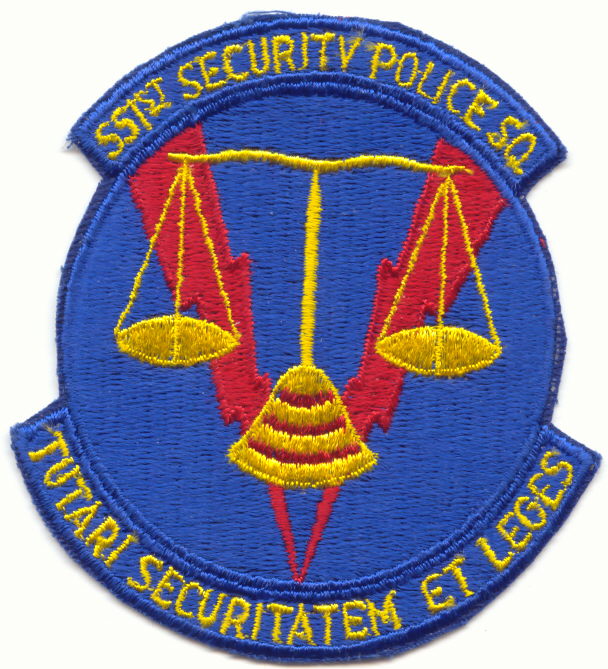 Otis AFB, MA
763rd EARS Security Security Forces Flight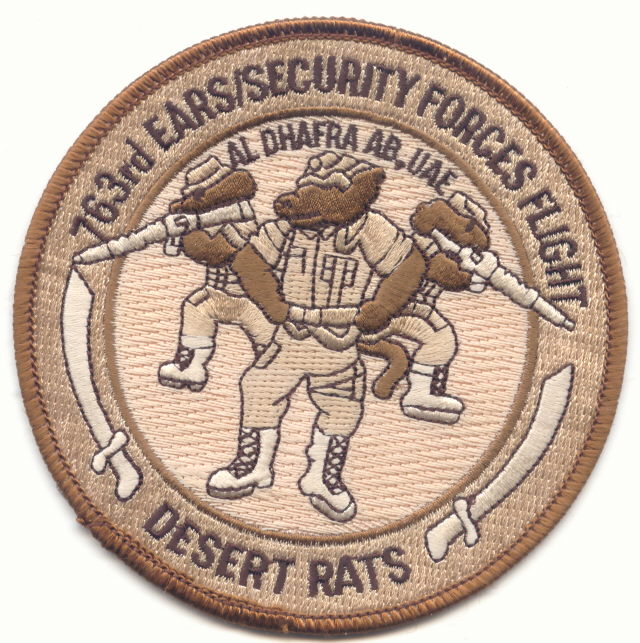 Al Dhafra AB, United Arab Emirates
305TH SPS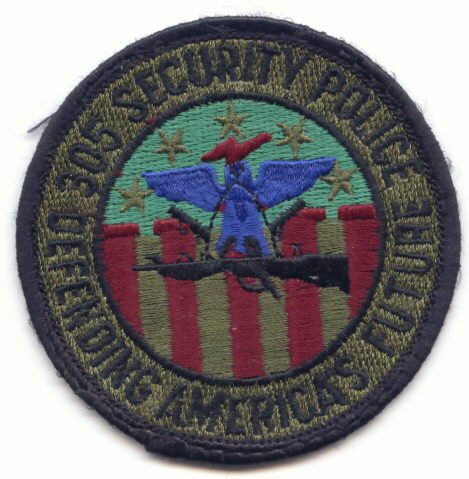 Grissom AFB, IN
2ND SPS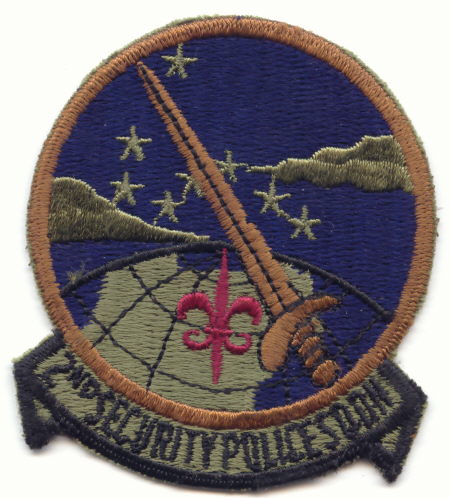 Barksdale AFB, Louisiana
4TH SPS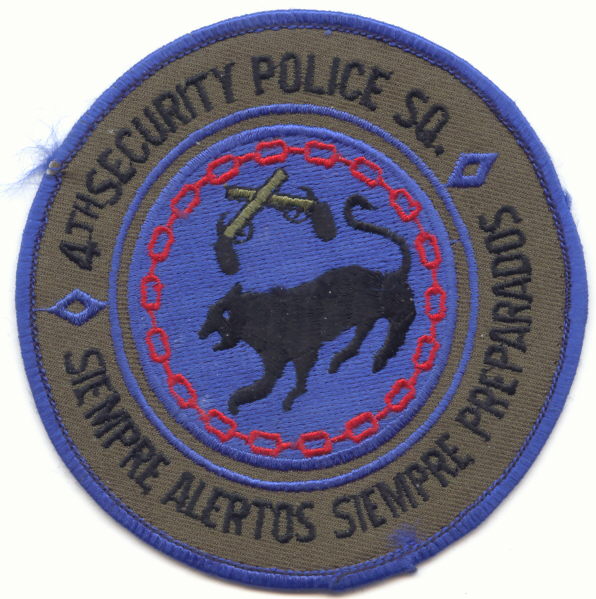 Seymour-Johnson AFB
1001st Security Police Squadron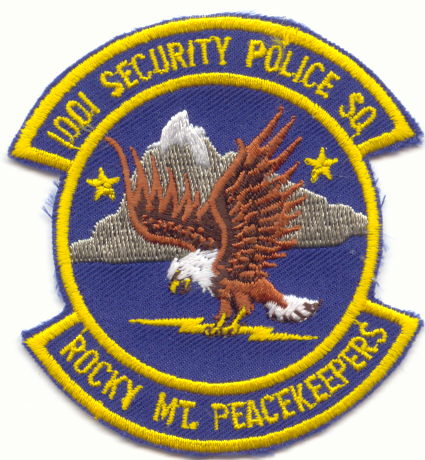 Peterson AFB, Colorado
317th Security Police Squadron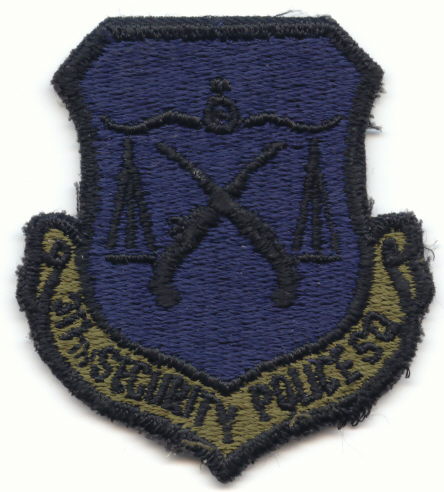 Pope AFB
4082ND COMBAT DEFENSE SQUADRON-AP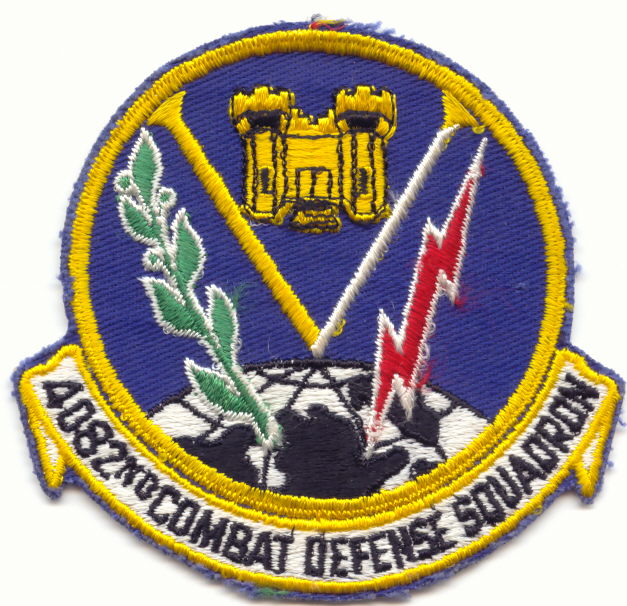 Goose Bay AB, Labrador
123RD WEAPONS SYS SECURITY FLIGHT
Standiford Kentucky, ANG
92ND SPS
Fairchild AFB, WA
7320th Security Police Squadron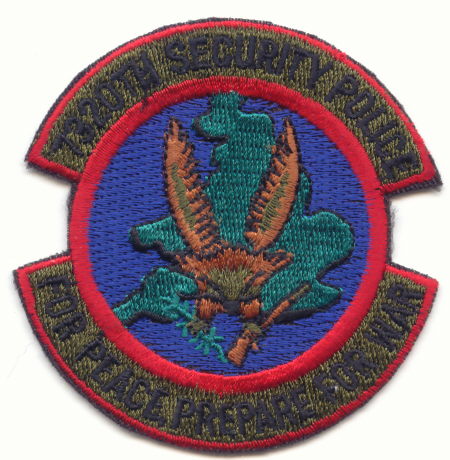 RAF Upper Heyford, England
833rd Security Police Squadron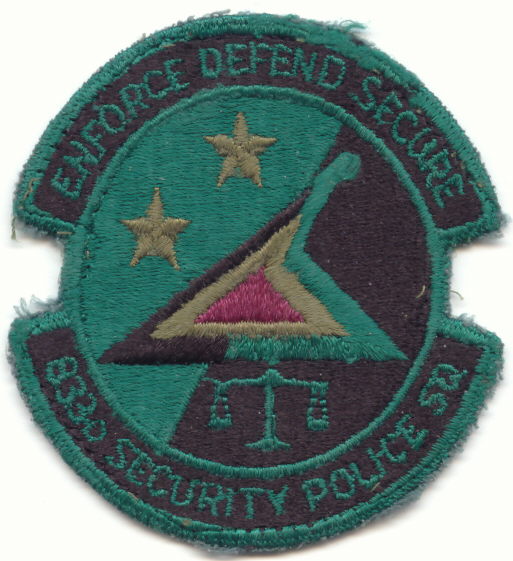 Holloman AFB, NM
Desert Camo Beret Flash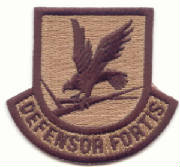 Not Authorized-YET!!!!!!!!!!!!!!
Subdued Beret Flash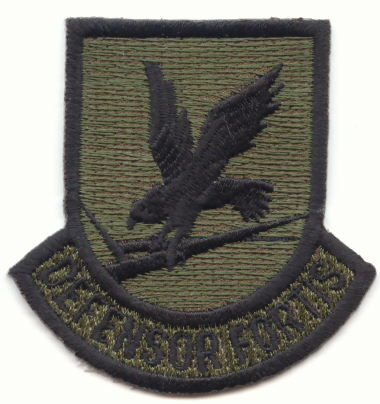 Not Authorized YET!!!!!!!!!!!!!!!!!!
Defenders Of The Force-Est. 1947 USAF Police MP-AP-SP-SF, WE WILL DEFEND-CAVEAT AGGRESSOR
A1C Kurt Fox, Mansfield,Ohio--14th SFS Columbus AFB
DEFENDERS OF THE FORCE OFFICER'S CLUB
DEFENDERS OF THE FORCE EM CLUB
Page (2.) A Family Tradition Of Service
Page (3.) In Memoriam/DOF Forum
Page (4.) Locator By Name Or Outfit/Benefits