QC Insignia-USAF AP's and SP's, Viet Nam
Courtesy of Walker Hawes--366th SPS, Danang AB
GO AIR FORCE

USAF SONG (click here, please wait)
4404th Security Police Squadron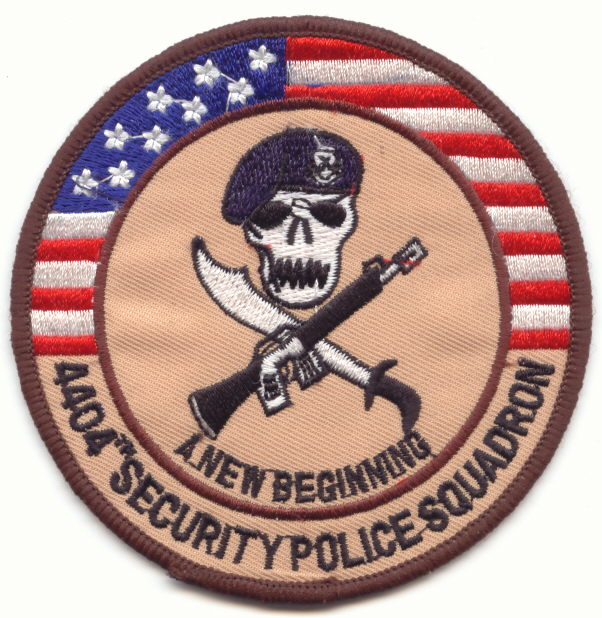 King Abdul Aziz AB, Saudi Arabia(Desert Storm)
465th Combat Defense Squadron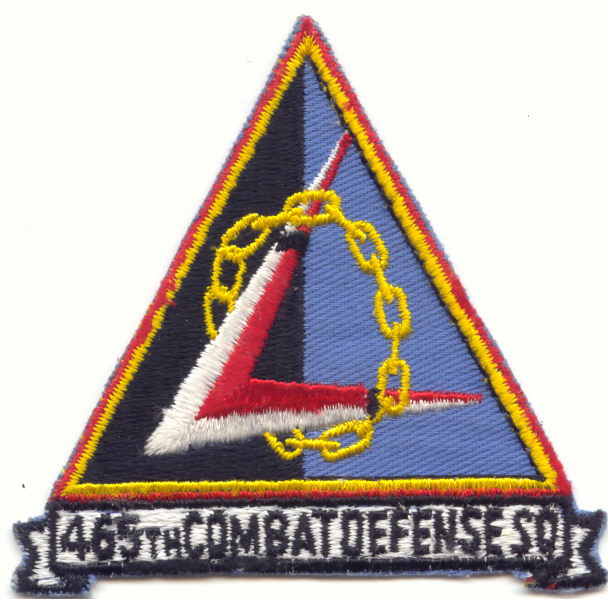 Robins AFB, GA
9th Combat Defense Squadron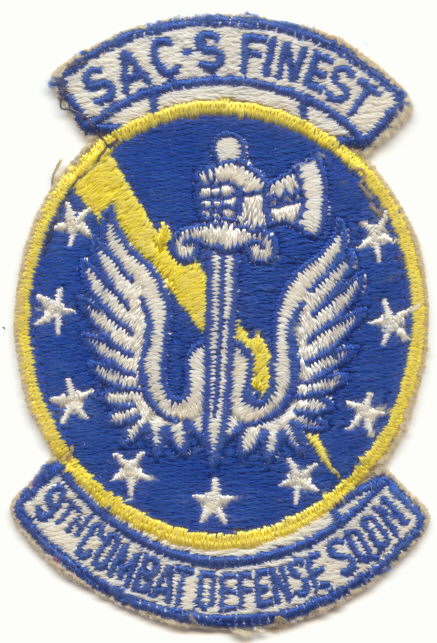 Mt. Home AFB, ID (Moved to Beale AFB in the mid 60's)
436th Air Police Squadron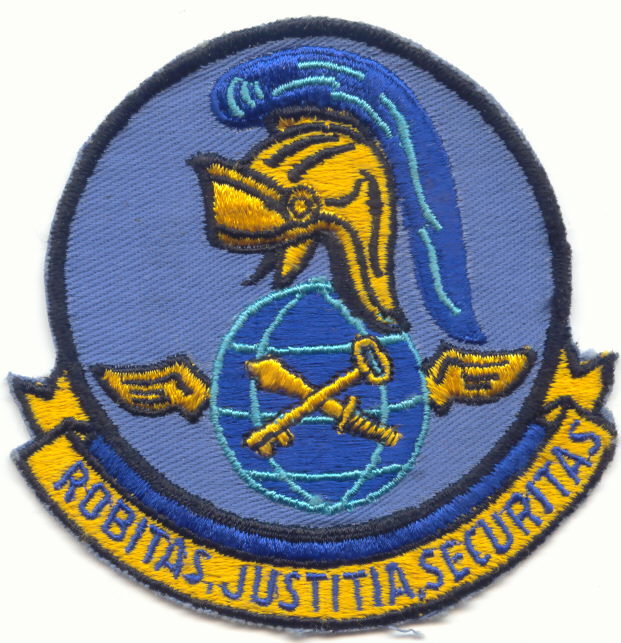 Dover AFB, DE
55 YEARS "DEFENDING THE FORCE"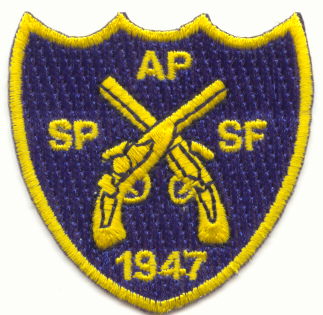 ON SALE IN THE BX.
7274th Security Police Squadron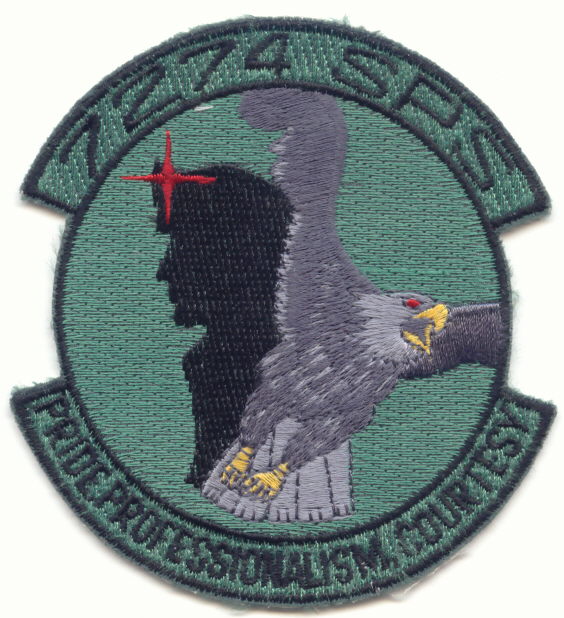 RAF Chicksands, England USAFE
32nd Security Police Squadron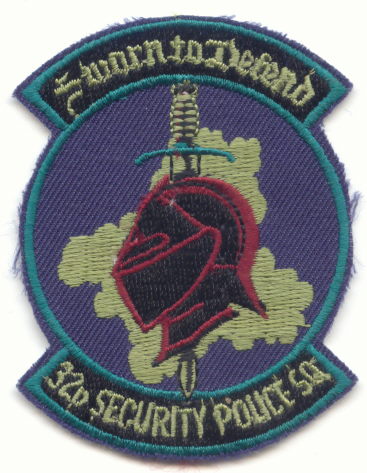 Soesterberg AB, Netherlands
50th Air Police Squadron, Hahn AB, Germany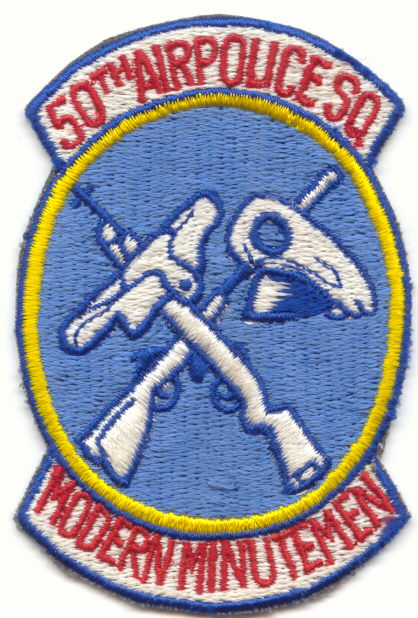 "In Memory of A2C Mike Decibus,Perth Amboy, N.J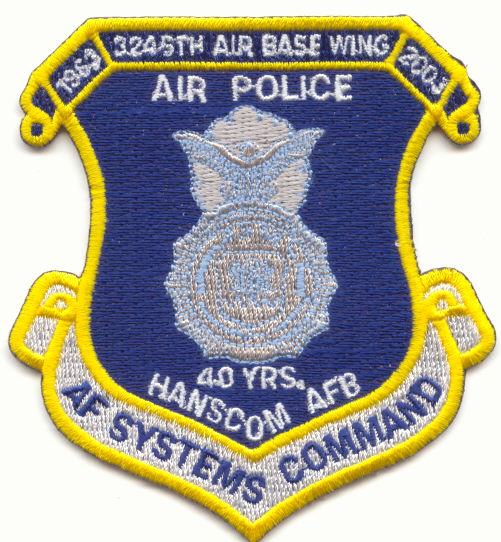 Also for Mike's faithful K-9 DEFENDER
341st Security Police Group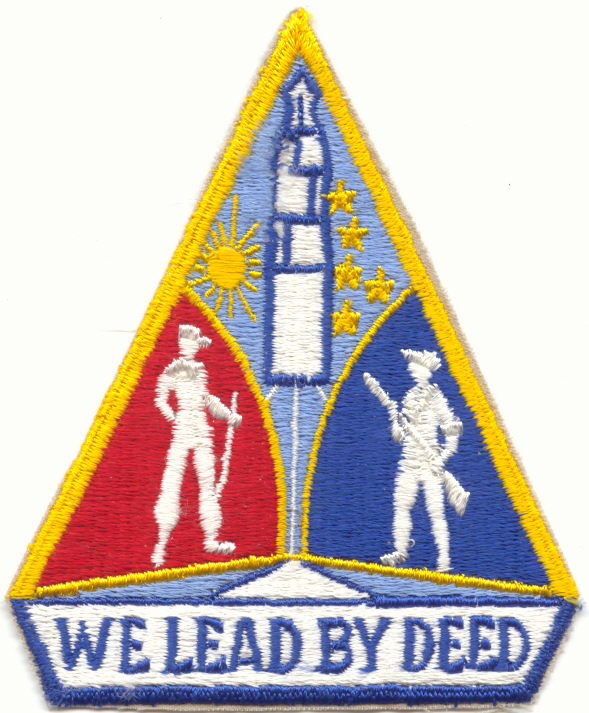 Malmstrom AFB, Montana SAC
20th Security Police Squadron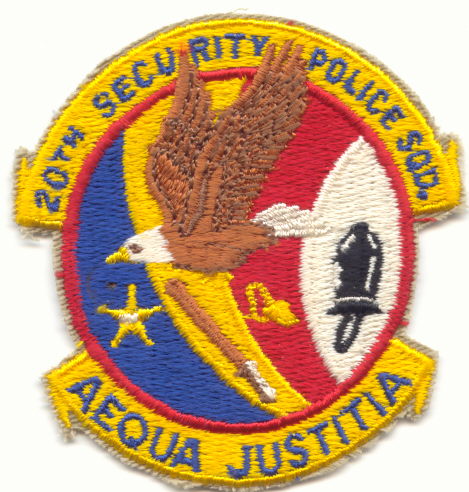 RAF Upper Heyford, England USAFE
22nd Security Police Squadron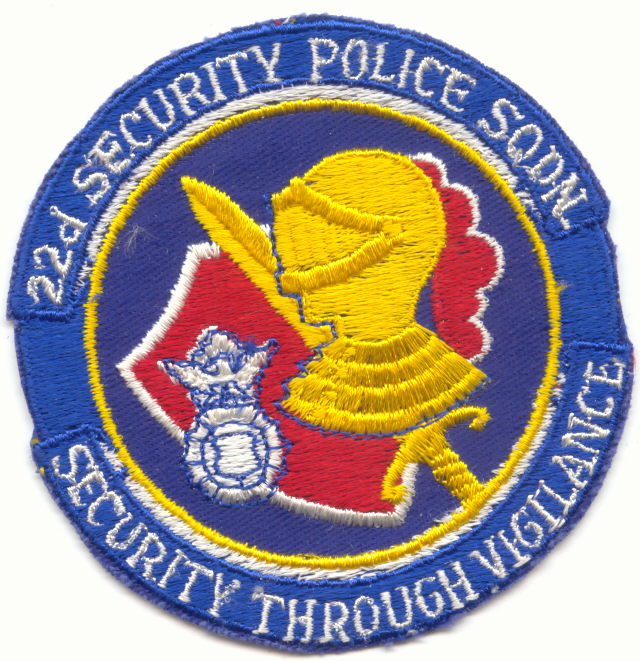 March AFB, CA
6510th Air Police Squadron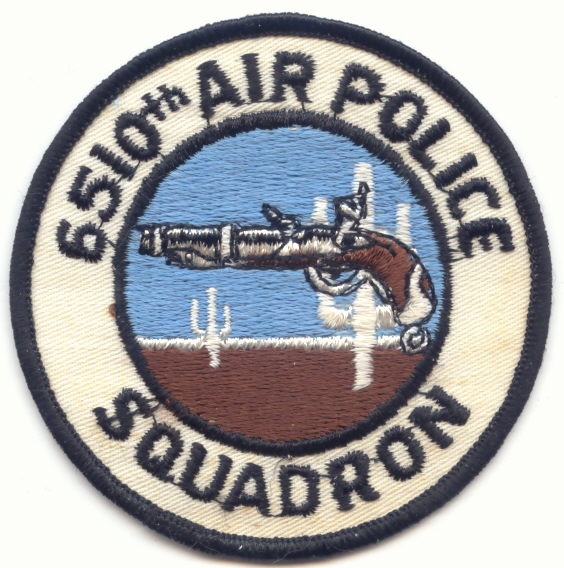 Edwards AFB, CA
109th Security Police Squadron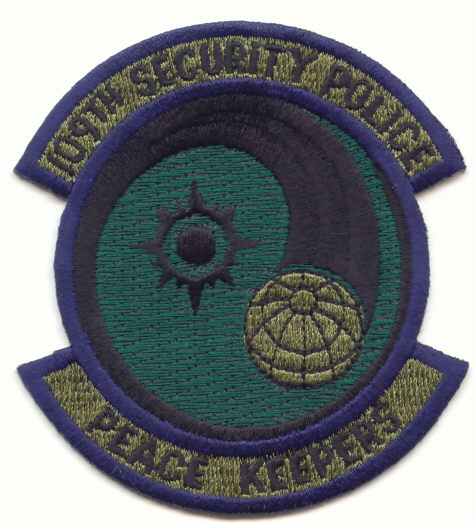 St. Paul, Minnesota ANG
380th Air Police Squadron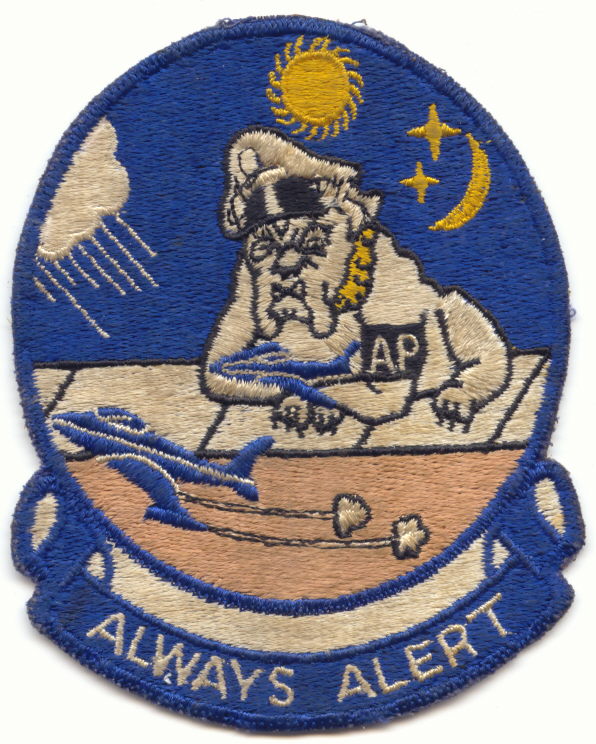 Plattsburgh AFB, N.Y. SAC
1st Air Police Squadron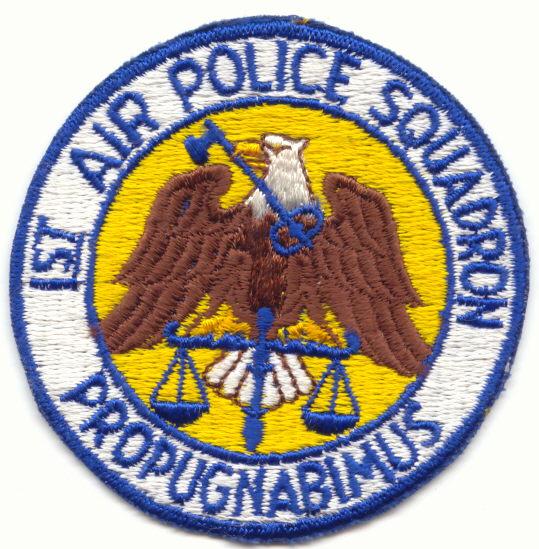 Langley AFB, Virginia TAC
7001st Special Security Squadron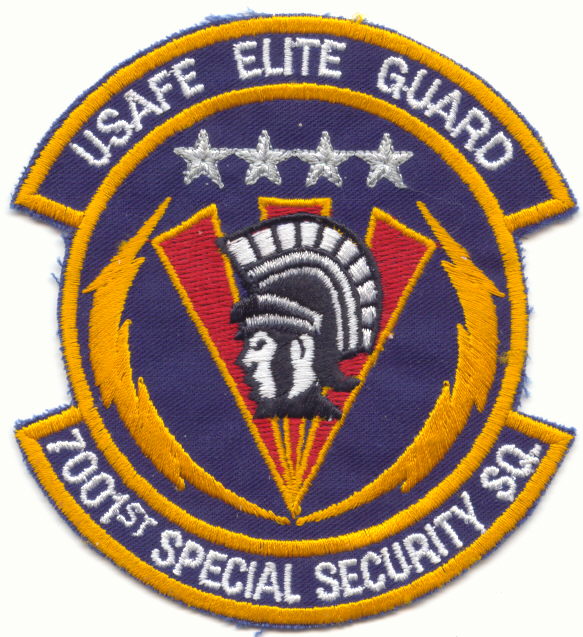 Ramstein AB, Germany
3960th Combat Defense Squadron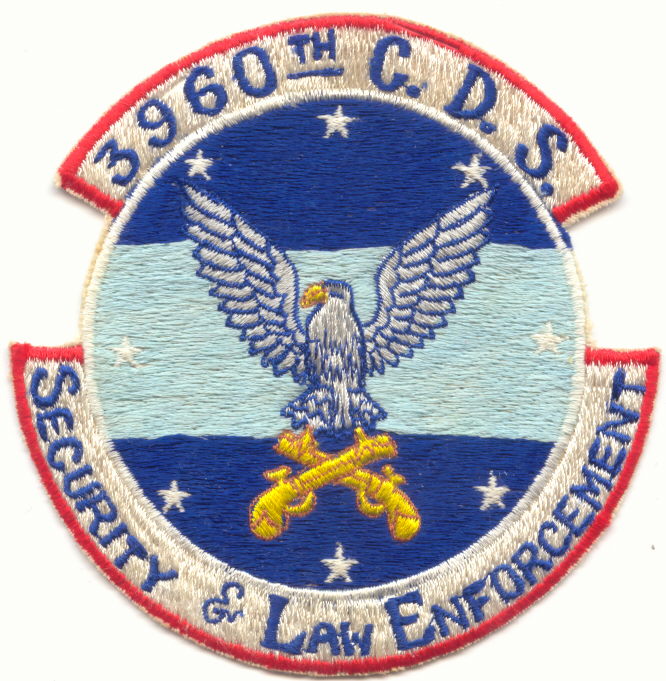 Andersen AFB, Guam
763rd EARS/Security Forces Flight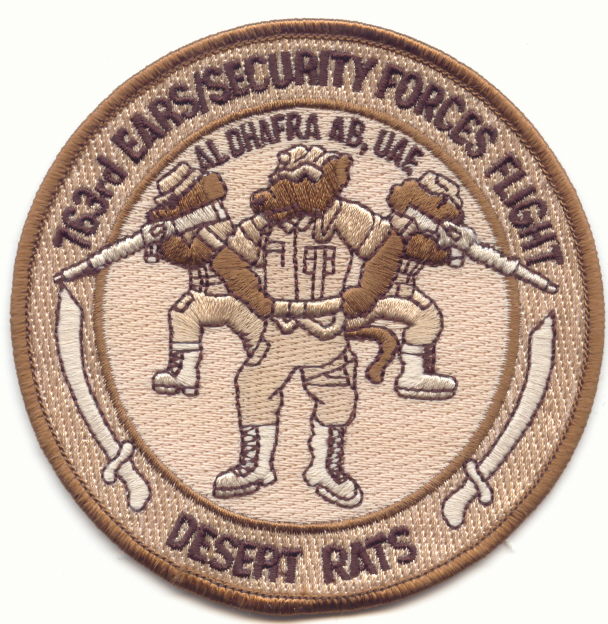 AL DHAFRA AB, UNITED ARAB EMIRATES
50th Security Police Squadron K-9
Hahn AB, Germany USAFE
554th Special Security Squadron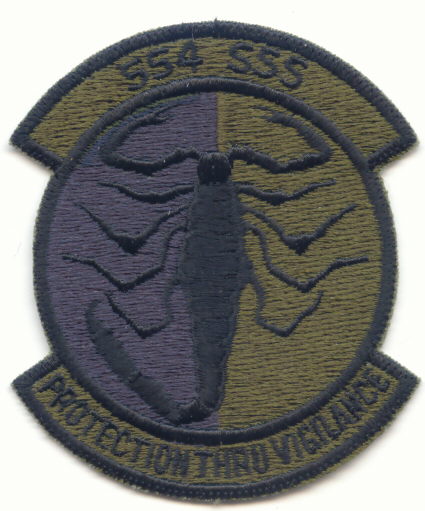 Nellis AFB, NV
302nd Security Forces Squadron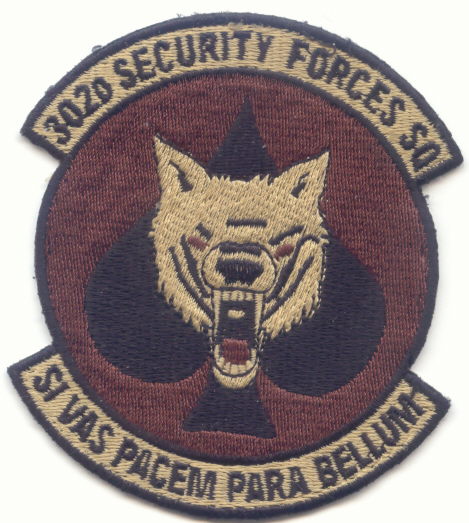 Peterson AFB, Colorado
WELCOME TO DOF: I hope you enjoy your visit. This site is in no way affiliated with the USAF, AFSPA, or the USAF Security Forces. The opinions and views expressed here are those of an "old force protector". Having been there, done that, I know full well the seriousness of the SF mission. I am grateful to the USAF for giving me the opportunity to serve and in turn providing the retired lifestyle that me and my family are able to enjoy today. On that note, I have also tried to inject a little humor on these pages. So, to all force protectors, past, present and most of all "those who gave all", I salute you. Sincerely, EPW.
1100th Security Police Squadron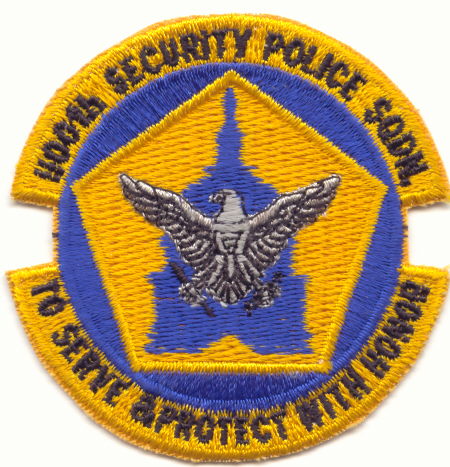 Bolling AFB, DC
7350th Security Police Squadron
Tempelhof IA, Berlin USAFE
10th Security Police Squadron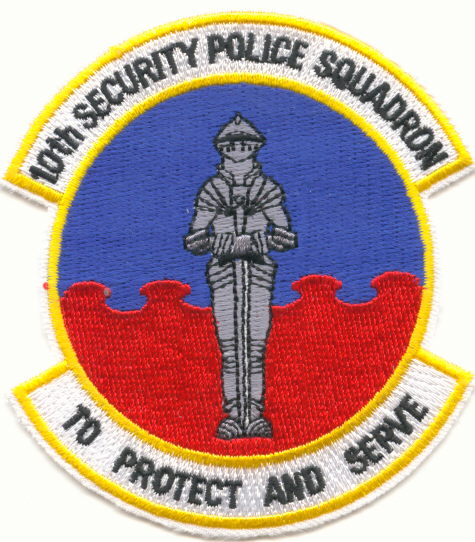 RAF Alconbury, England USAFE
485th Secirity Police Squadron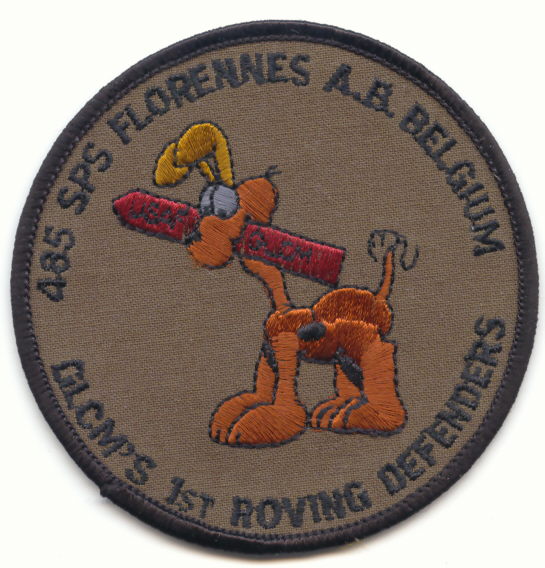 Florennes AB, Belgium USAFE
354th Security Police Squadron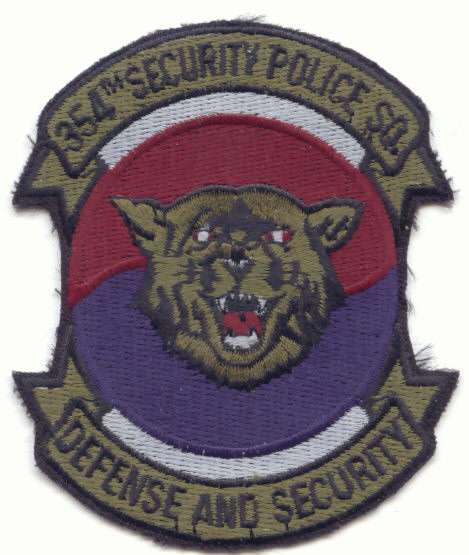 Myrtle Beach AFB, SC
123rd Weapons System Security Flight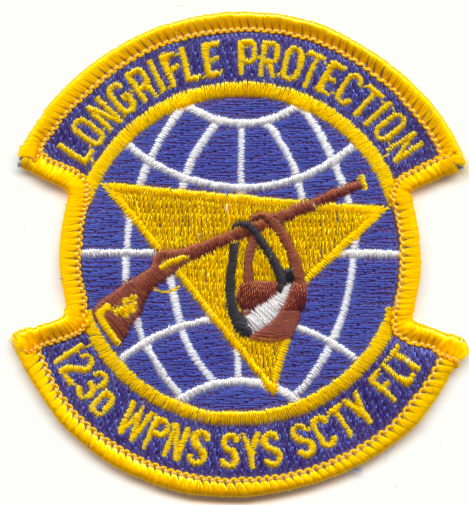 Standiford Kentucky, KY ANG
42nd Air Police Squadron, Loring AFB, ME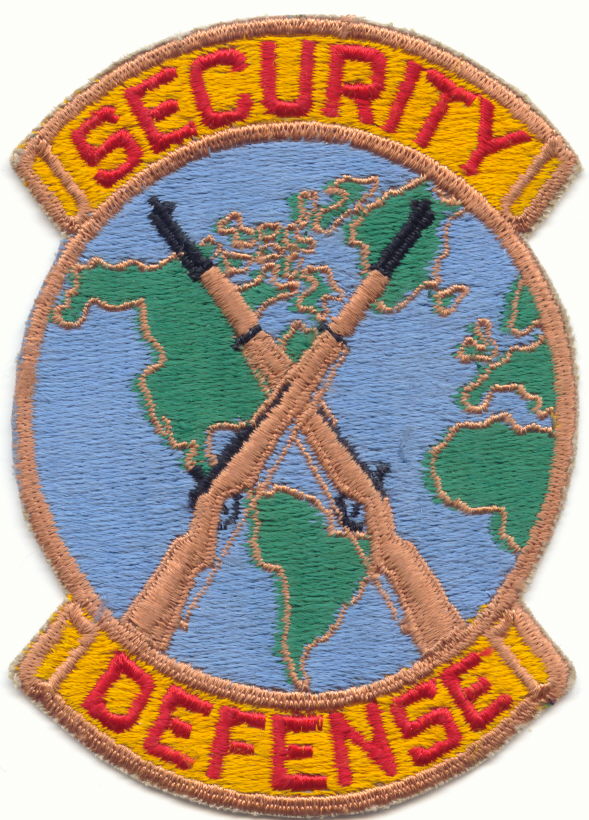 18th Security Forces Squadron
Kadena AB, Okinawa
401st Security Police Squadron "B" Flight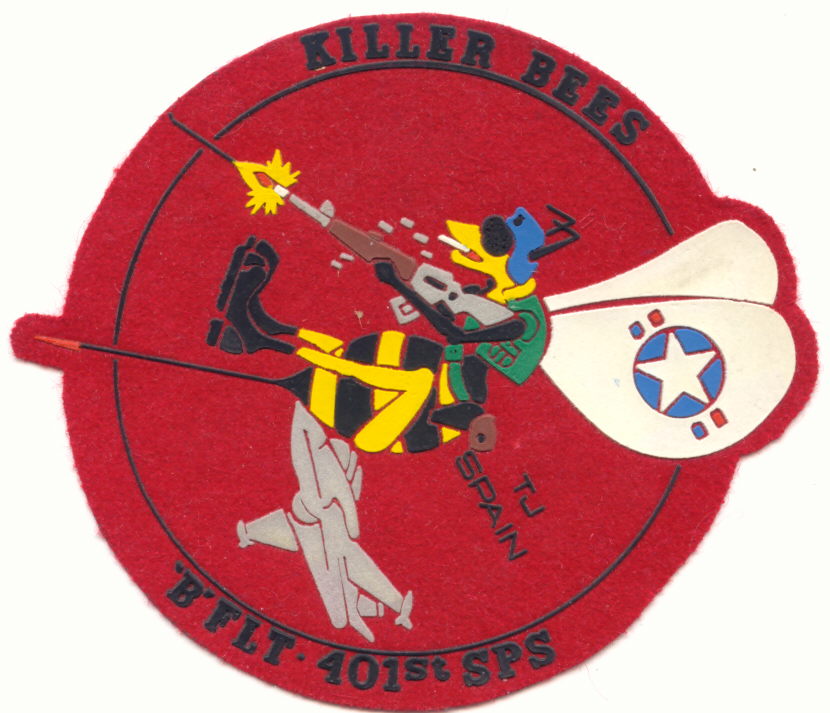 Torrejon AB, Spain
317th Air Police Squadron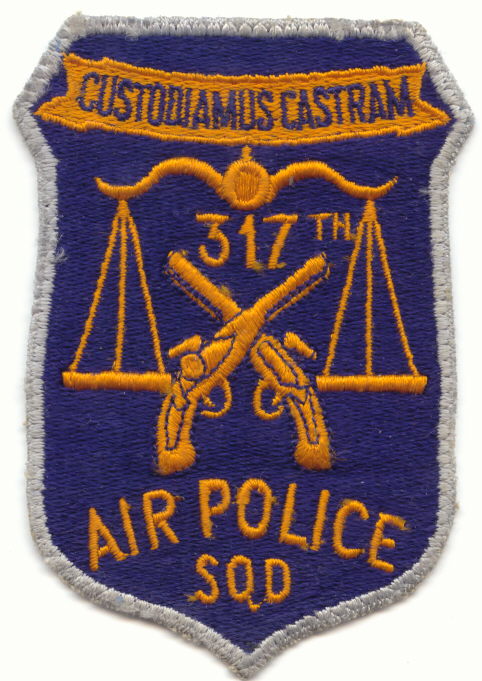 Evreux Fauville AB, France USAFE
35th Air Police Squadron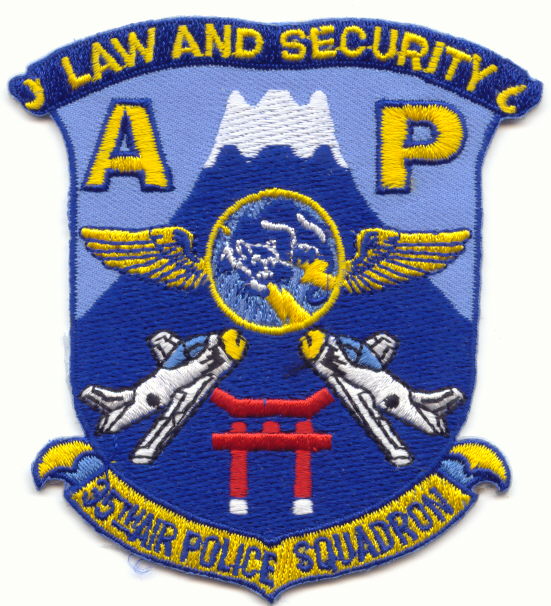 Yokota AB, Japan PACAF
340th Combat Defense Sqdn.(Air Police)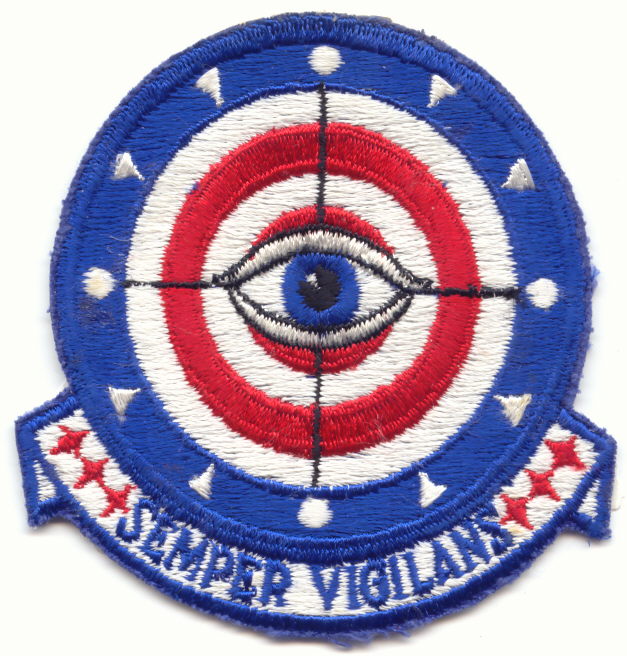 Whiteman AFB, MO/Bergstrom AFB, TX
63rd Air Police Squadron
Norton AFB, CA MAC
374th Air Police Sq.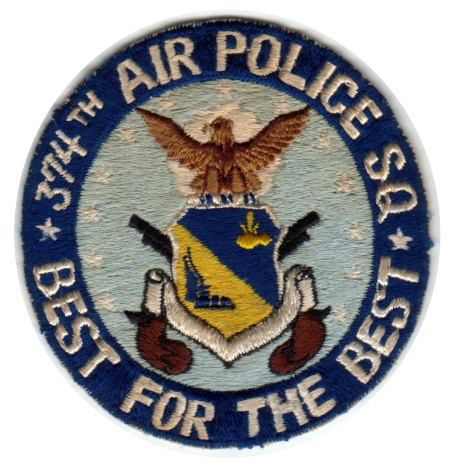 Tachikawa, Japan PACAF
416th CDS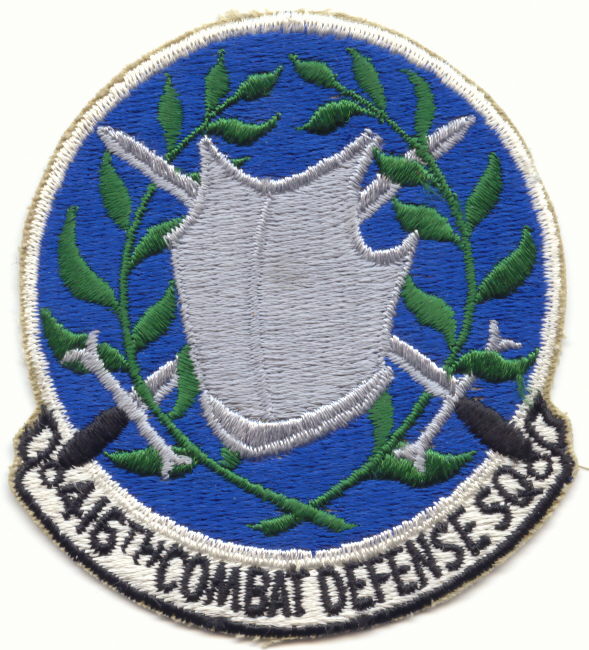 Griffiss AFB, N.Y. SAC
2854th Security Police Squadron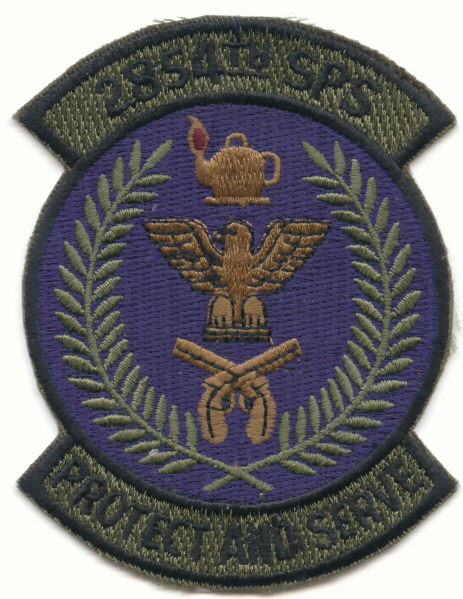 Tinker AFB, Oklahoma AFLC
388th Security Police Squadron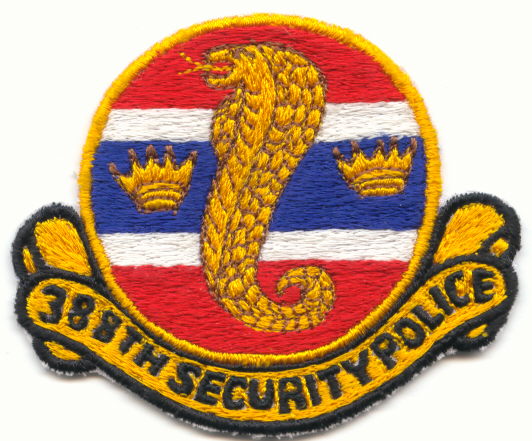 Korat AB, Thailand
6251st Security Police Squadron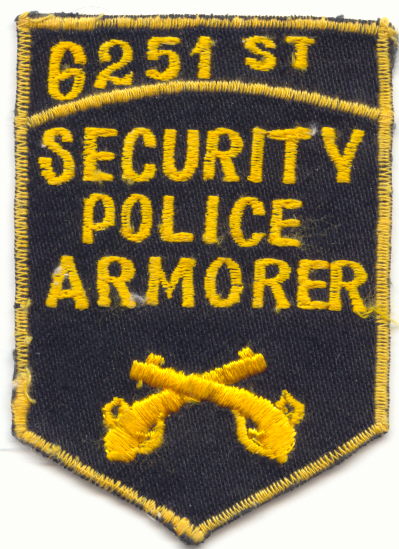 Bien Hoa AB, Vietnam
58th Security Police Squadron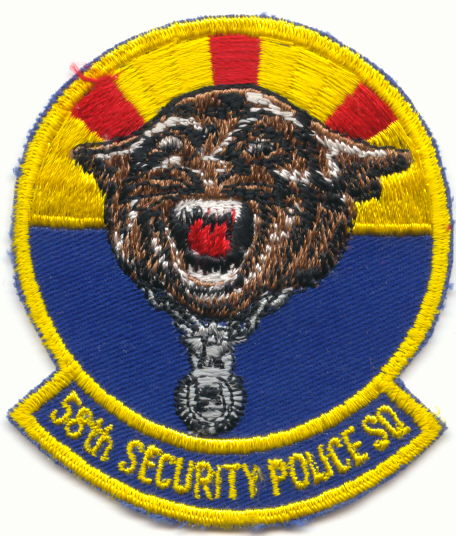 Luke AFB, AZ TAC
380th Security Police Squadron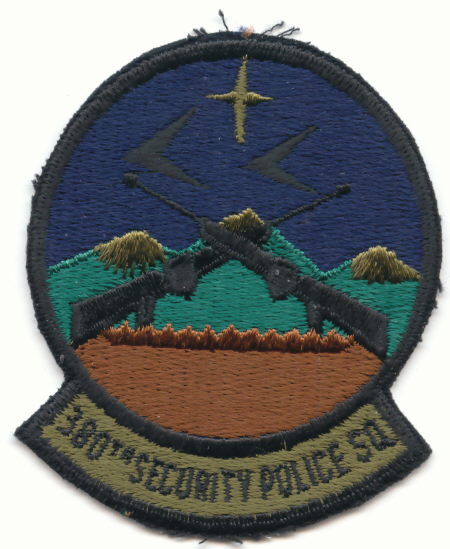 Plattsburgh AFB, NY SAC
7th Security Police Squadron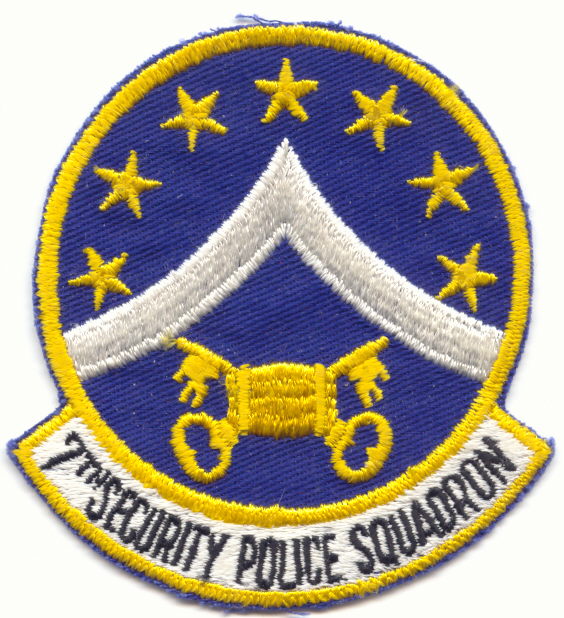 Carswell AFB, Texas
375th Security Police Squadron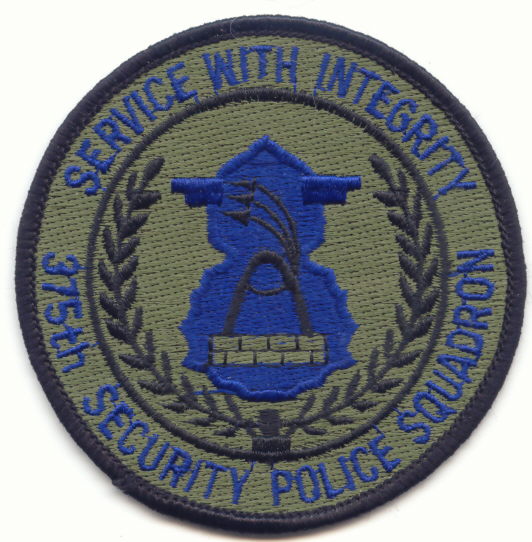 Scott AFB, IL
5040th Air Police Squadron
Elmendorf AFB, Alaska AAC
375th Security Police Squadron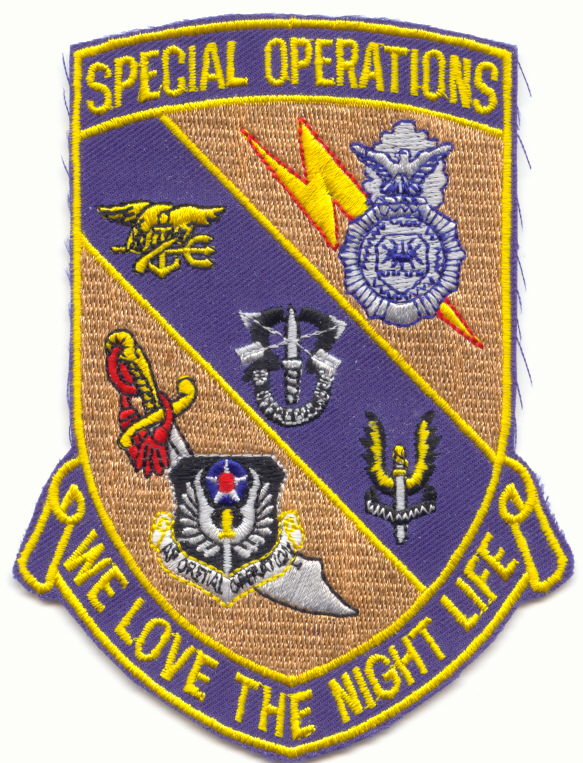 Scott AFB, Il Special Operations
16th Security Police Squadron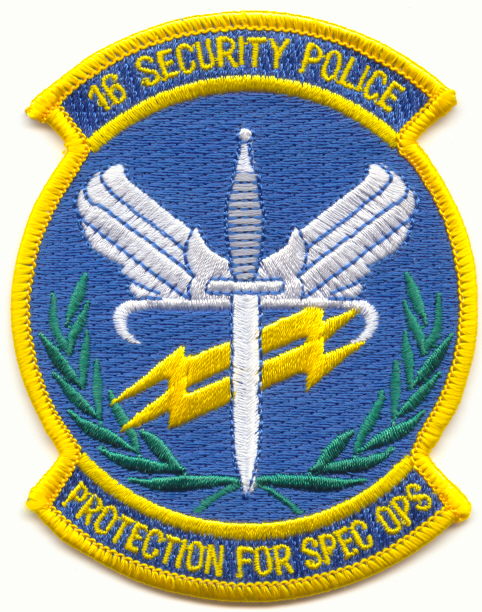 Hurlbert Field, Florida Special Operations
834th Security Police Squadron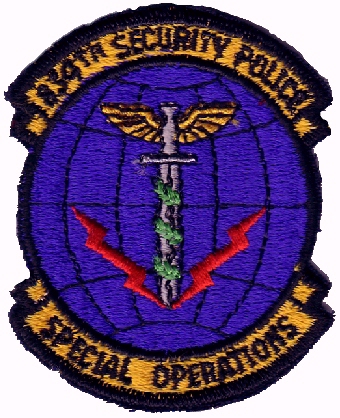 Hurlbert Field, FLA AFSOC
2nd Security Police Squadron


Barksdale AFB, LA

7361st MUNNS-(SP)


KLEINE BROGEL AB, BELGIUM USAFE

152nd Security Police Flight


Reno-Tahoe IA, Nevada ANG

1st Security Police Sq.


Langley AFB,Virginia TAC

27th Security Police Squadron


Cannon AFB, NM TAC

464th Air Police Squadron


Pope AFB, NC

513th Security Police Squadron


RAF Mildenhall, England USAFE

814th APS/CDS


Westover AFB, MA

6314th Air Police Squadron


Osan AB, Korea PACAF

43rd Security Police Squadron


Andersen AFB, Guam

5010th Security Police Squadron


Eielson AFB, Alaska